Take Charge of Your Life with
The 2023 Mustang Mach-E®
Goodbye gas. Hello freedom. The high-performance all-electric Mustang Mach-E® SUV gives you 0-60 thrills, expansive range and zero emissions.*
*Based on EPA tailpipe rating. Visit fueleconomy.gov for more information.
Pick Your Performer
Are you looking to go the extra mile or the faster mile? See range, torque and more in bold black and white to find the model that matches your life.
This Ain't No One Trick Pony
Triple-Threat Performance
With this kind of horsepower, torque and acceleration, you can feel like a champion the moment you slide into the driver's seat of this all-electric SUV.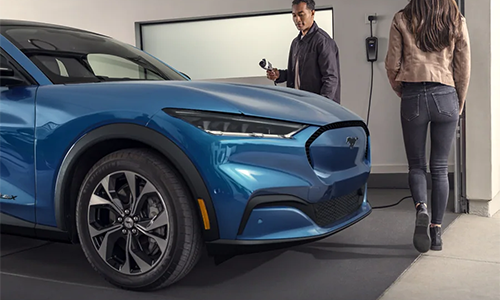 A Beauty That's A Beast
The 2023 Mustang Mach-E® SUV is impressive on the outside, innovative on the inside and powerful on the road.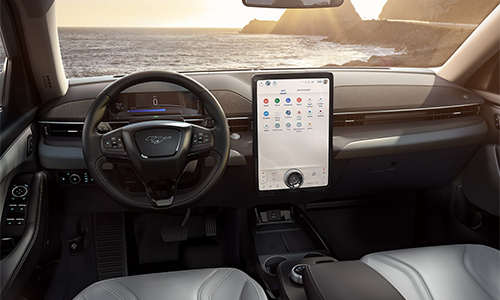 Feel the Freedom of Hands-Free Highway Driving
Ford BlueCruise allows you to let go of the reins and enjoy the ride on over 130,000 miles of prequalified sections of divided North American highways called Hands-Free Blue Zones.

Driver Recognition
Your Mustang Mach-E® SUV recognizes and welcomes you with a pony projection lamp and illuminated E-latch. Then, it automatically adjusts the seats, mirrors, entertainment system, ambient lighting and drive mode to your selections.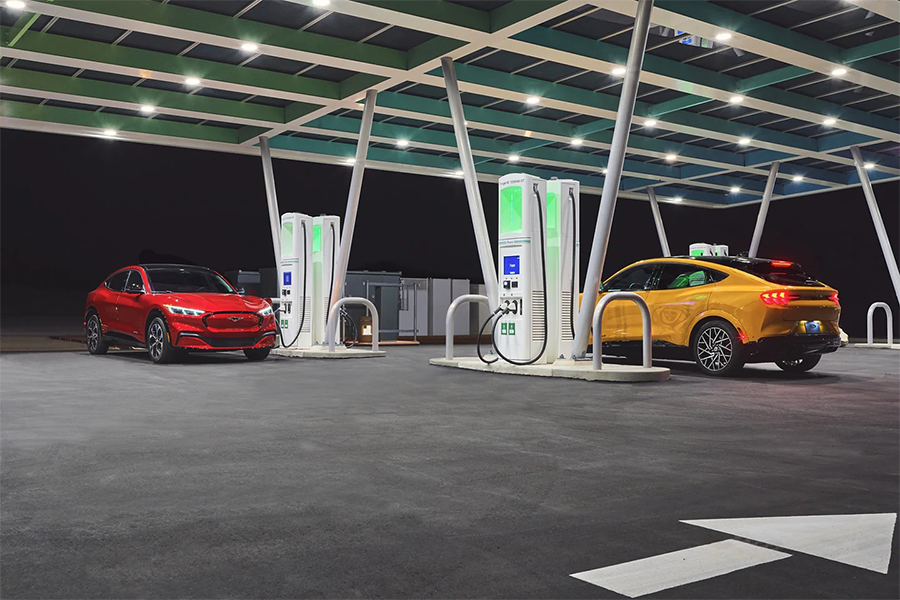 Road Convenience
Access the BlueOvalTM Charge Network for worry-free charging on the go.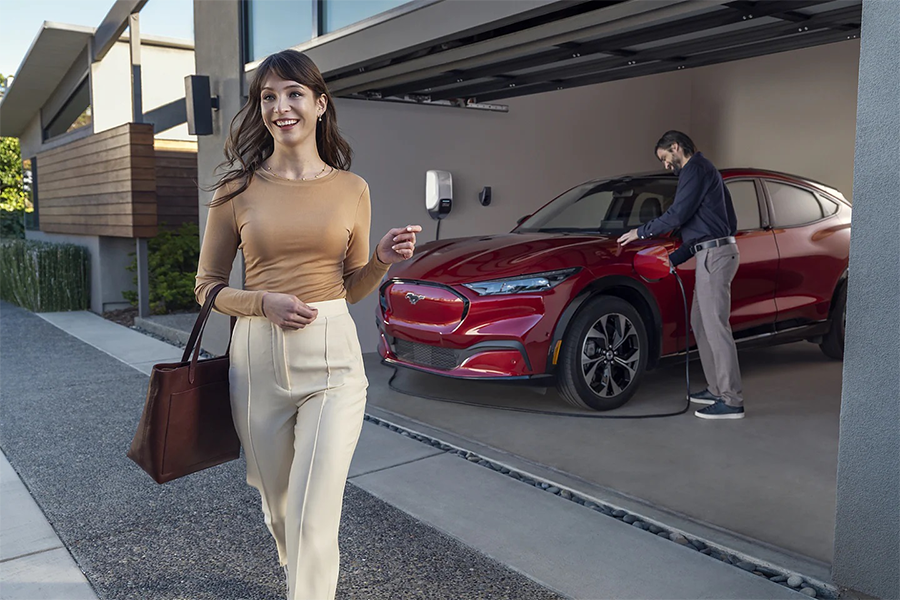 Home Solutions
Plug in with the Ford Mobile Poer Cord or available Ford Connected Charge Station